Great Business Opportunity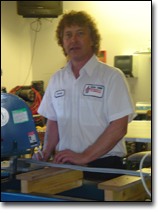 The gasket replacement business is booming and you can get in on the ground floor. Now it the best time to start a small business. Just look around, everyplace has refrigeration equipment and needs gaskets, such as restaurants, bars, schools, hospitals, nursing seniors homes, rehab & child care centers, there are countless opportunities for potential customers. Even in slow economic times, clean, unripped gaskets are inspected and mandated by federal & state governments in all service industries. Providing you with a wide variety of customers.
The key to producing an OEM gasket is in the manufacturing, and we have perfected it.
We will set you up with your own gasket manufacturing business at a reasonable price. We will supply you with the correct tools, materials and product. We have over 8 miles of gasket material on hand.
The biggest added bonus: We will teach you how to measure and make the gaskets expertly, thus, avoiding all the costly mistakes from trying to learn the craft on your own.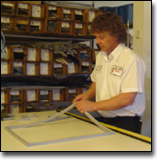 Gasket manufacturing is in high demand and there is a high volume business with extraordinary opportunity just waiting for someone like you. All you need is a small area to manufacture the gaskets and a telephone or computer to take your orders.
We will give you the know-how and the material to start and run your own business. You can only grow and expand your business from there. There are no limitations of areas you can expand upon.
Call us 910-233-1944
CLICK HERE for a flyer.
Cooler-Gaskets.com Management